Ruger Blackhawk Single Six revolver Ivory, Pearl & Black Pearl grips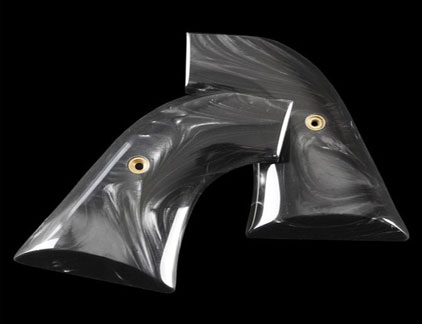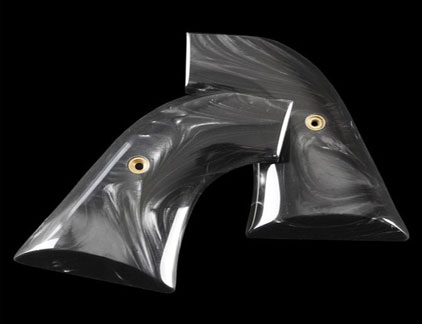 Ruger Blackhawk Single Six revolver. Black Pearl #83170
PLEASE NOTE: Imitation Ivory and Pearl are also available as an option.
Suits models XR3-RED, XRN-3 and XRN-3RED (NOT old XR3 only frames)

Please ensure you have the correct model there are many variables and sizes for the Ruger grips.
Other colours and wood finishes available. See options, separate listings or check out the Hogue website for full range.