GOLD COAST SHOOTERS SUPPLIES
Normal business hours 8.30am – 5pm Monday to Friday 
---
15/5/20 – Directive relating to gun shops and their limited sales has been lifted and comes into effect as on 11.59pm tonight. We will no longer require letters or specific licences to sell firearms, ammunition, powder and primers – basically back to normal.
Please note we have been advised that license renewals and new license applications are taking between 15-20 weeks through WLB. We would also anticipate there are delays with PTAs being issued at this stage and only for those whose license meets the requirements below. Latest info from WLB is 21 days minimum for PTAs.
Webstore open 24/7.
Please observe social distancing measures of 1.5 meters while in store, please limit visiting times to Max 15 minutes to allow fairness to others and use hand sanitiser. Please do not visit us if unwell at all, including any cold, flu or COVID19 (see QLD or NSW health website for typical displays of illness) symptoms and if you suspect you have been in contact with someone who has been exposed to COVID19.
FEEL FREE TO CALL US ON 0755 973220 OR EMAIL US GCSS@gcshooters.com.au
---
** MAY SPECIALS! **
Burris Fullfield E1 4.5-14×42 with FREE Burris Fullfield 2 3-9×40
$750.00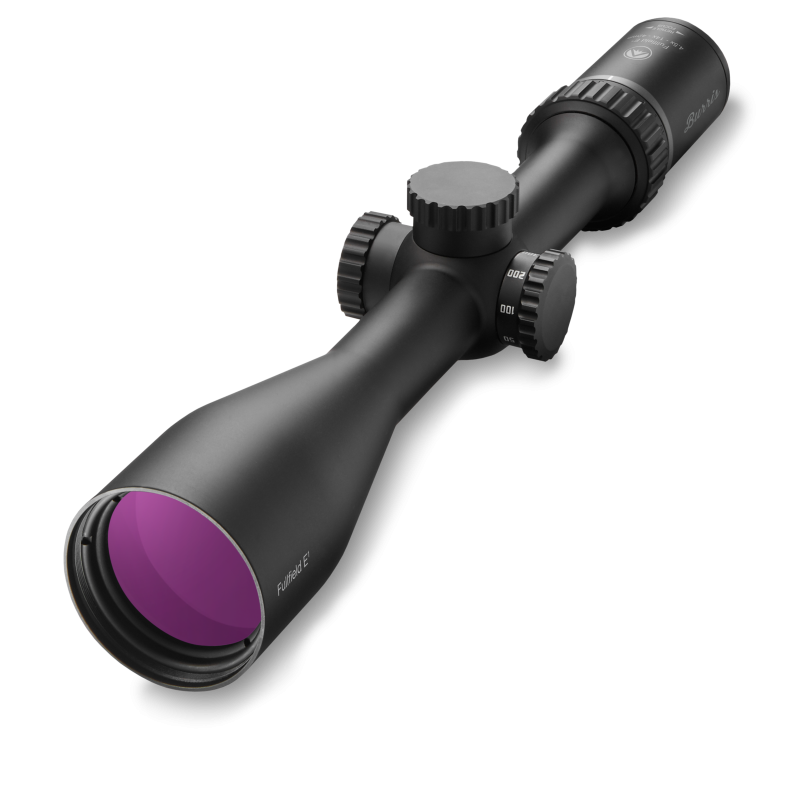 _____________________
BIG SAVINGS ON HUNTPRO SAFES
HuntPro 12 gun safe Cat A,B, C, H
$725.00

———————————————————
Huntpro 26 Gun Safe Cat A,B,C,D and H
$1,725.00

———————————————————
HuntPro 8 Gun Safe Cat A, B, C
$540.00

———————————————————
Check out our range of HIVIZ Gun Sights
HIVIZ Rifle Sights | HIVIZ Shotgun Sights | HIVIZ Handgun Sights

---
** N E W     S H I P M E N T **
*** We have secured a shipment of Tikka 223s & 6.5 Creedmore, Franchi 308s and Beretta Inox's at Beretta Dealer Day 2020.***
These have now arrived, along with some HuntPro safes, ammunition and other accessories.
Franchi Horizon 308 $1195 2 in stock
TIKKA T3X 223 OR 6.5 CREEDMORE IN REALTREE CAMO
$1350 EACH Limited stocks
GET IN QUICK! STOCKS ARE LIMITED!!!
---
** AMMUNITION – plenty more in store for pick up **
SAKO Gamehead ammunition – 300 Win Mag, 243 and 22-250
$35 per box
$105 per box
$60 per box
---
We are the ONLY Authorised Hogue dealer in Australia. This means if you have a problem, your item is backed by Hogue warranty and replacement. We can also special order a wide range of grips direct from the HOGUE warehouse in the USA
---
NEW Granulate grip from TALON, all-in-one EV01.
Covers Glock standard grips and consolidates all previous Glock 17 Talon codes into one!
Suits models 17/19X/21 and more!
ONLY $30 !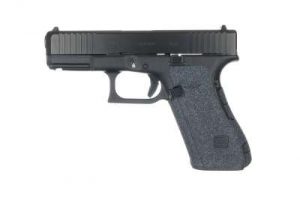 ________________________________
Talon YETI Rambler Lowball 10oz Gripster for travel mugs
The GRIPSTER is a mixture of a TALON Grip and a Coaster. The Universal Gripster fits most travel mugs and measures 2 11/16″ in diameter.
only $7.99 !
** Other new Talon products in store, check them out under the Talon banner! **
---
BIRCHWOOD CASEY PRODUCTS NOW AVAILABLE THROUGH THE ONLINE STORE!
Since 1948, serious shooters, avid collectors and professional gunsmiths have relied on Birchwood Casey for shooting and gun care products that have stood the test of time.
From legendary Tru-Oil® Gun Stock Finish and Perma Blue® Liquid Gun Blue, Birchwood Casey has pioneered innovative products with an unwavering dedication for quality.

---
 ** NEW IN STORE **
Available online, over the phone and in store
Excellent quality gift ideas and essentials from Calibre Gourmet and Uzi

---
To ensure the safety of our staff and the wider community, we have implemented a number of procedures during this time until further notice.
PLEASE READ CAREFULLY!!!
We are not encouraging customers to visit us in store at this stage due to travel restrictions so please familiarise yourself with 'essential' and 'non-essential' travel in Queensland as well as limits enforced on people traveling outside of their normal areas (currently a 150klm limit)
PLEASE USE ONLINE SERVICE WHERE POSSIBLE
– Our online store is operational for all items available to send via Australia Post. We are sending parcels every day. There will also be a number of items that run out due to low numbers and you can create a backorder for certain items we know we are able to source in the short term. Australia Post have advised there are delays and can take  14+ days to deliver a parcel during the COVID19 pandemic.
We are experiencing delays from overseas suppliers due to reduced flights, road transport, Aust Post deliveries and so on. This is effecting our deliveries from Hogue, HiViz, Triple K as well as having a knock on effect for local suppliers that are also experiencing shipping delays. Something that used to take around 2 weeks may take an extra 2-4 weeks to get to us after ordering.
–  Please remember 1.5m social distancing at all time. We may have to impose time limits to ensure fairness for all customers as our store space is small and we have to adhere to these measures, as well as limit the amount of people in store at any one time.
– Do not, under any circumstances, take photos of the outside, inside or any staff members at any time. Do not share any posts of you purchasing anything on any social media channels. Do not speak to any member of the media whatsoever. Direct their enquires to Shooters Union, details below. All media enquiries are to be directed to Royce Wilson Shooters Union Media Officer email media@shootersunion.com.au phone 0410 645035.
– Naturally, due to the current uncertainty of the environment, things can change at short notice, so we invite you to stay connected to reliable news sources and respect the social distancing requirements of 1.5 meters and the need for people to stay home as much as possible. As of 10 May, restrictions are easing but please stay informed through the QLD Health website. We invite you to purchase online where practical during this time for your own safety and to avoid risking fines.
---
*** PLEASE NOTE West Australia Customers – AUGUST 2019 UPDATE ***
Firearm Dealers in WA must register with Australia Post to receive (and send) firearms. There is a secure network of post offices in WA and we (disposing dealer) can only send the firearm to a post office within that secure network. Please ensure  the WA dealer has registered with Australia Post and find out from them which post office to send the parcel to. Any post office in WA can tell the dealer where the secure facilities are (and I think post offices outside of WA will also have that information). We can only send 1 firearm per parcel via this secure network and there is an additional fee as well, we will let you know when sending the item. You, the WA customer or dealer, will need to contact the dealer to find out firstly if they are registered with Australia Post and secondly, which post office to send the single-firearm-per-package to. The WA dealer can then arrange for internal transfer of the firearms to their business via an approved carrier. The WA dealer also has to have an Aust Post account and we will need to quote that account number on the address details, so you'll have to ask your WA dealer for his account number too and notify us what that is.
---
Important Notice:
Please note that we cannot ship anything to ANY International destination. This includes items such as magazines, grips, stocks, rifles, handguns, brass etc to any destination including NZ, USA, Canada, Pacific Region, Asia, Europe, Africa and so on.
---
NOW AVAILABLE ONLINE
 PTA's and Licence applications
QLD licence holders – Please be aware that if you are arranging your PTA to be EMAILED to us, it is your responsibility to follow up the process with WLB and to call us to see if its arrived. We do not have a phone number or email address to contact you so you will need to contact us.
Be mindful to have us as the disposer as we are the ones that will be ultimately giving you the firearm. If you are buying from Interstate, DO NOT PUT that dealers details as your PTA will be invalid. Our dealers licence is 50000106.

---

Remington 700 trigger recall information 2019 – we can replace your triggers by appointment https://ssaa.org.au/news-resources/firearms-industry/voluntary-recall-on-remington-model-7-and-700-rifles

---

PLEASE NOTE: We apologise that we are unable to offer PayPal as a payment option. As PayPal have a no firearms policy, they no longer support any sector of the industry that sells, promotes or uses Firearms at all. Please be assured that your details are secure and will not be used for marketing or sold to a 3rd party.

---

Thank you for supporting our family owned business that has been in the same location for nearly 30 years, we opened in 1990! We hope we can find ways to better suit your needs while maintaining a high level of customer service.


---

Our Schedule of Fees have recently changed. Please call us to query prices regarding storage fees, transfers and brokerage.